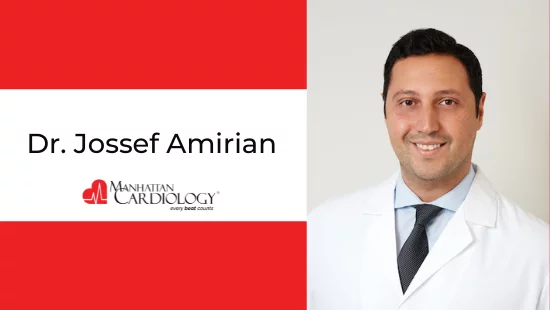 Dr. Jossef Amirian is a compassionate and detail oriented Board Certified Cardiologist at Manhattan Cardiology.
Dr. Amirian is dedicated to the diagnosis and treatment of all aspects of cardiology. His credentials include board certifications within the fields of Nuclear Cardiology, Echocardiography, Vascular Interpretation as well as certifications in General Cardiology and Internal Medicine.
Watch this video of Dr. Amirian on Cheddar News discussing how Myocarditis is a threat to athletes recovering from COVID.
Dr. Amirian is committed to providing state-of-the-art individualized high-quality care to each patient he sees at Manhattan Cardiology. Book an appointment to see Dr. Amirian at our Upper East Side location today.