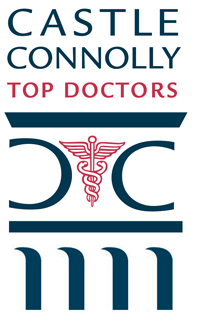 New York, NY (Dec. 5, 2014)) – Castle Connolly Medical Ltd., America's trusted source for identifying Top Doctors, announced its Regional Top Doctors of 2014. Physicians are selected by peer nominations, www.castleconnolly.com/nominations, as the very best in their specialties and in their communities.
More than 50,000 physicians and hospital and healthcare executives, were invited to participate, and the Regional Top Doctors selected, are among the top 10-15% of physicians within their geographical region, as identified by Castle Connolly's annual nationwide nomination survey.
"We're thrilled to be recognized for this prestigious award, shared Robert Segal, M.D., as I share this with my colleagues and staff, that work together with me to assure we prove stellar quality care to our patients. On a personal level, I deeply appreciate and value the recognition of my peers and colleagues, many that I admire and respect, as without their confidence and support this award would not have been possible."
Dr. Segal is a native of New York and has been in private practice since 2002. He is a board-certified cardiologist and a Fellow of the American College of Cardiology (FACC). His credentials include board certifications in Nuclear Cardiology by the American Society of Nuclear Cardiology (ASNC), Echocardiography and Stress Echocardiography by the National Board of Echocardiography (NBE) and he is globally recognized in Vascular Disease, as a Registered Physician for Vascular Interpretation (RPVI) by the American Registry for Diagnostic Medical Sonography (ARDMS).
Manhattan Cardiology was founded in 2010 and has served over 15,000 patients and improved patient outcomes in the areas of heart attack, stroke and other deadly cardiovascular conditions, in a thoughtful and exceptional manner.
For more information, please contact Sylvia at 210-422-4196 or Sylviaa@manhattancardio.com.