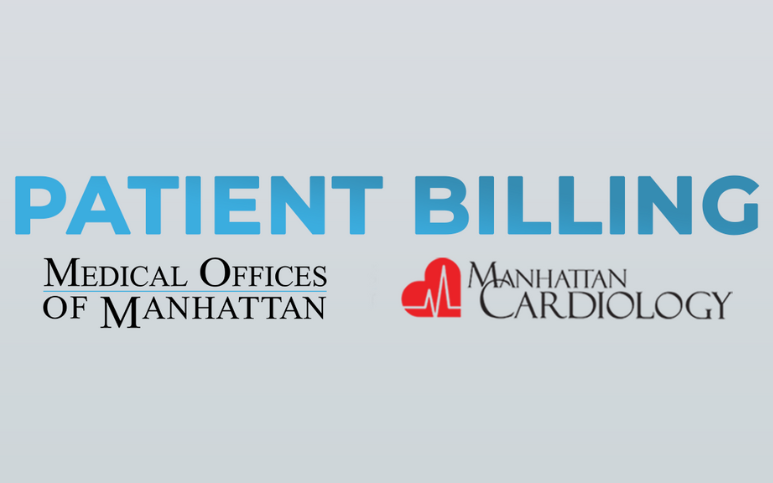 "At Manhattan Cardiology patients are provided with the highest quality care due to our excellent doctors, physician assistants, nurse practitioners, medical assistants, sonographers, and support staff. We customize care for each patient and perform testing on-site allowing our patients to receive same-day results. We spend ample time with our patients explaining their medical needs and leave no questions unanswered.
Transcription:
My name is Melissa Grabowski. I'm the revenue cycle manager for Medical Offices of Manhattan and Manhattan Cardiology.
We know that patient billing can be confusing to people. Our patient account representatives, as well as our patient account managers are here to help you understand and make sure that your bills are handled appropriately and to your satisfaction.
Sometimes you might wonder, what is a deductible? A deductible is an amount that you owe prior to your insurance company processing any of your claims. It can range anywhere from $200 to several thousand dollars dependent upon your plan. It's important that you check with your insurance carrier and or your employer so that you make sure you know what amounts you will be responsible for before your insurance will start covering your claims.
Another term that you may hear sometimes is co-insurance. Co-insurance is your share of what you'll be responsible to pay based upon what your insurance allows. It's usually a percentage ranging anywhere from 10 to sometimes 40% that you split with your insurance carrier based upon the amount that they allow for the service you were provided.
You may be asked to pay your co-payment prior to your visit, and you may be wondering what is a co-payment. A co-payment is an amount, a set amount, determined by your insurance carrier that you are to pay when you go to see a physician. It ranges based upon whether you're seeing your primary care physician or a specialist, and can be anywhere from five to sometimes $75.
Here at MOM and MC, we know the patient billing experience can be an added stress that you don't need. Our staff is here as a resource to you to help guide you through that process."