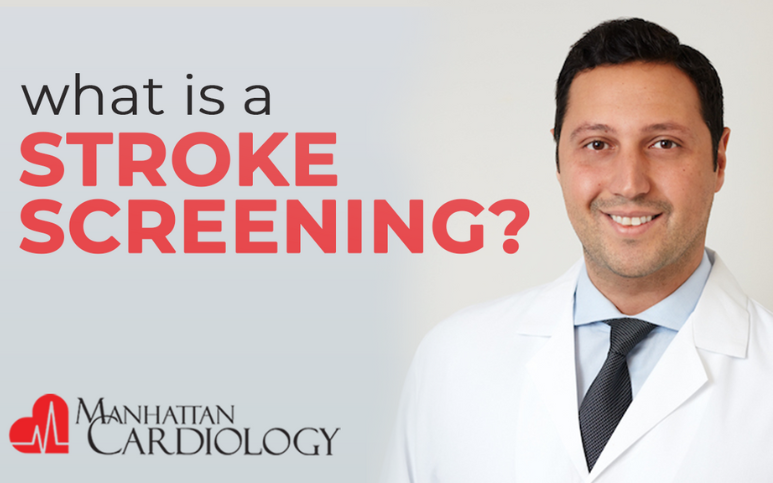 "Strokes and heart attacks are two of the most common causes of death in the United States, accounting for a combined ⅓ of all American deaths annually. 1.5 million Americans will suffer a heart attack or stroke this year. Some of the main contributors to heart attacks and strokes are cardiovascular ailments such as high blood pressure, high cholesterol, and atherosclerosis (hardening of the arteries). Many of these risk factors show no visible symptoms before it's too late, so it's important to get yourself checked for early warning signs. We offer heart and stroke screenings to identify potential issues and advise our patients on how to reduce their risk going forward.
Transcription:
A stroke screening is a tool used by medical professionals who work with patients to look for risk factors and other variables that patients may or may not know about to prevent a stroke before it happens. A stroke screening can be performed in patients who have a family history of cardiovascular disease, patients with diabetes, hypertension, hyperlipidemia, former tobacco use, and any other condition that puts them at potentially increased risk of having a stroke.
In order to prepare for a stroke screening, it's a good idea to gather all your medical information and your past medical history documentation, and speak to your family members about any cardiovascular disease within your family. The workup usually will entail blood work, an EKG, an ultrasound of the heart, and further testing and evaluations, including ultrasounds of other key areas in the periphery, such as the neck or the lower extremities to look for plaque buildup, or atherosclerosis, in those areas.
The risks of having a stroke include high blood pressure, high cholesterol, diabetes, a history of tobacco use, a personal history of stroke or TIA, a mini stroke, as well as atrial fibrillation, which is an abnormal heart rhythm that can increase your chance of having a stroke fourfold, compared to the general population. If you or someone you know is interested in a stroke screening, please call our office so that we can help you book an appointment, and accommodate you, accordingly."