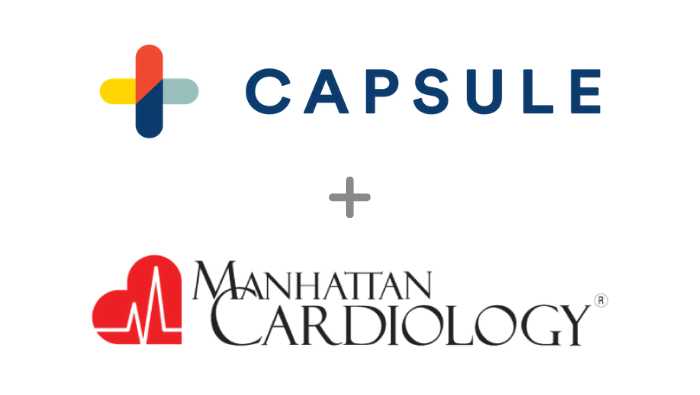 Manhattan Cardiology's Founder and Cardiologist, Dr. Robert Segal speaks to Capsule on integrating virtual care and the short and long-term implications of COVID-19 on his businesses.
How did you get started in medicine and what led you to pursue not only being a physician but also running a business when you set up your Manhattan Cardiology practices?
Growing up, we talked about two things around the dinner table: family and work. I come from a long line of physicians and from an early age saw how passionate my family was about helping people. My parents immigrated to this country from humble beginnings and worked tirelessly to follow their dreams. My father assimilated as a reputable psychiatrist who gave back to his newfound community with compassion, which I suspect was a difficult period in time for him. Yet after each long day, I'd see a graceful smile on his face when he returned home. His compassion for and commitment to others' well-being inspired me to do the same.
Not long after entering medical school, I discovered that I had a natural talent for reading EKGs. I helped my attending physicians diagnose all sorts of cardiac diseases like heart attacks and arrhythmias, and ultimately helped save many lives. As a result, I quickly gravitated to cardiology. After graduating in 2003, I became a full-time cardiologist at a multi-specialty practice on the Upper East Side where I served the community with pride just like my father did.
However, creating a business from scratch centered on providing exceptional care was a dream that had motivated me through medical school. So in 2009, I founded Manhattan Cardiology, echoing the philosophy that early detection is the best form of prevention. We distinguish ourselves by providing a personalized approach to patient care and a hyperfocus of attention on early detection to prevent cardiac conditions such as heart attacks, strokes, and clots.
Once Manhattan Cardiology was established, growing demand for quality primary care physicians in New York City became too concerning to ignore. I was inspired to build a primary care group that would cater to New Yorkers in an improved way by creating the Medical Offices of Manhattan. Ever since its inception, we've aspired to be the best private practice in New York City.
The patient experience is a priority at Medical Offices of Manhattan. We understand that one satisfied patient equals eight new patients, which is why everyone is treated with a personalized level of care. The most rewarding thing for me to hear is when one of our staff members refers their own family or friends to our offices. My staff has been with me since 2009, and they have put their blood, sweat, and tears into growing the practices as much as I have. Their devotion is unmatched and I take great pride in their extraordinary efforts. The trust we have built together over the years is an unbreakable bond, and I'm delighted to have their own family members come to our office for their medical needs.
---
View the original piece placement on Capsule.