What is Remote Patient Monitoring?
Remote Patient Monitoring (RPM) is a way of providing healthcare that uses technology to watch over and take care of patients from a distance. In our practice we have focused on remote monitoring of blood pressure. By always keeping an eye on how you're doing and giving you help when you need it, RPM can make your health better and make healthcare more convenient.
How Does Remote Patient Monitoring Work?
Our practice will supply you with a digital blood pressure monitor and your provider will instruct you on how often you will check. These results are transmitted to a portal that allows for your provider to track your results.Your provider can retrieve and analyze your historical data.
You simply wrap a cuff around your arm, push a button, and in just 30 seconds, it will measure your blood pressure.. By watching over this data, your healthcare team can understand how your blood pressure is within your usual environment.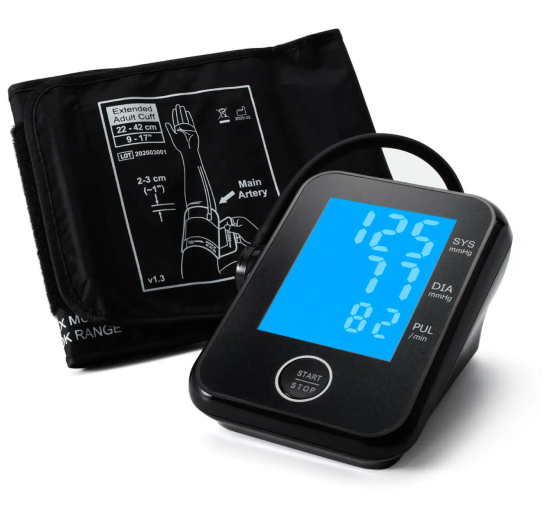 What are the Benefits of Remote Patient Monitoring?
The benefits are many. First it can help accurately diagnose hypertension and the different stages and severity of hypertension.It can provide information about potentials of low blood pressure otherwise known as hypotension. It is also key in recognizing if medication therapy is indicated for treatment and how to manage the dosing of medication.It also alerts your provider if your blood pressure is too high or too low.
Who Can Access Remote Patient Monitoring Data?
You and your provider can access the information from remote patient monitoring (RPM).Through our system you are able to request your most recent readings . Your provider can also keep an eye on your health from a distance and make decisions about your care.
What is the followup like for RPM?
Your follow-up care might include in-person visits or talking with your doctor over the phone. This helps us keep a close eye on how you're doing. We want you to do this regularly, and most patients find it easy to send their blood pressure numbers often. Our system will also alert you if we have not received any measurements on a regular basis to encourage you to continue to track your blood pressures.
Is Remote Patient Monitoring Covered by Insurance?
Remote patient monitoring (RPM) is covered by most insurances that we accept at Manhattan Cardiology.