Manhattan Cardiology is the premier facility for cardiac testing and preventive treatment in New York. Our cardiologists practice under a guiding principle that early detection is the best form of prevention.
It's important to learn about the ways we can help your heart health but it's also important to meet the people that will be helping you on a better path.
Your heart health matters.
Whether you're from New York City or just visiting, we at Manhattan Cardiology are dedicated to ensuring that you have the best hands taking care of your heart.
Our founder, Dr. Robert Segal, FACC, RPVI, is one of the best heart doctors in NYC, and has been recognized by his peers as one of the leading cardiologists in the country. Dr. Segal has received the Patient's Choice Award and has been listed on Top Ten Doctors and Castle Connolly Top Doctors.
Manhattan Cardiology is an accredited testing facility with in-house state-of-the-art equipment. So you stay here for screenings, which saves you time and enables us to get results faster.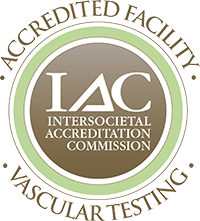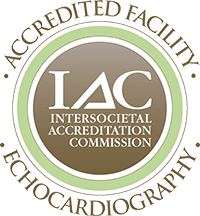 Working closely with Dr. Segal, our team of cardiologists and staff are a careful selection of some of the most skilled and experienced doctors in the country. We offer holistic heart health services that surpass global standards.
Heart Screening
We've invested in the most advanced, cutting-edge equipment for heart screening services. This helps us detect possible disease early enough to manage or even prevent heart disease.
High Blood Pressure (HBP)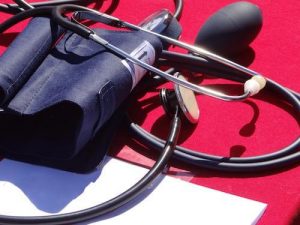 HBP is one of the first and most regular screenings you can have. But most people don't realize its importance until it's too late. When left untreated for too long, HBP can be life-threatening, leading to coronary heart disease, heart failure, stroke, and kidney failure. Our doctors treat High Blood Pressure and advise patients on how to maintain a heart-healthy lifestyle.
Stroke Screening
A stroke happens when blood flow to the brain is disrupted. This can lead to loss of speech, sight, and movement. We can help you determine whether you're at risk and help you ward off an impending stroke. Learn about about our stroke screening services. 
Peripheral Arterial Disease (PAD)
About 5% of Americans over 50 years have PAD. This is a heart condition that results from veins and arteries becoming clogged with plaque, limiting blood flow to the legs. It raises the risk for heart attack and stroke. Through screening, we can help you determine if you have PAD, explain your level of risk, and advise you on the next steps.
Aneurysm Screening
The most dangerous symptoms are often undetected. Abdominal Aortic Aneurysms (AAA) occur when a portion of abdominal aorta bulges, limiting blood flow to the lower half of the body is compromised. With early aneurysm screenings, we can detect and prevent further growth.
Sudden Death Screening
Some deaths occur less than an hour after heart disease symptoms appear. This is called Sudden Cardiac Death (SCD) and occurs as a result of irregular beating of the lower heart chambers. With our latest equipment, we can screen and diagnose the causes of SCD.
Nuclear Stress Test
Blockages in the heart can cause a string of complications leading up to a heart attack. Our Nuclear Cardiology board-certified doctors conduct Nuclear Stress Tests to determine if blood is flowing through your heart efficiently.
Peace of mind is priceless
We have served thousands of patients and we plan to serve thousands more. Our guiding principle is always prevention before cure. We believe that prevention will always be better than cure and that early detection is the best form of prevention.
Visit us today at our offices in Midtown Manhattan in New York City. Stop worrying, find your peace of mind, and start living the best years of your life. Schedule an appointment online with Manhattan Cardiology.