Manhattan Cardiology is the premier facility for preventive cardiology treatment in New York. Our cardiologists practice under the guiding principle that early detection is the best form of prevention.
It's important to learn about the ways we can help your heart health but it's also important to meet the people that will be helping you on a better path.
Your heart health matters.
Whether you're from New York City or just visiting, we at Manhattan Cardiology are dedicated to ensuring that you have the best hands taking care of your heart.
Our founder, Dr. Robert Segal, FACC, RPVI, is one of the best heart doctors in NYC, and has been recognized by his peers as one of the leading cardiologists in the country. Dr. Segal has received the Patient's Choice Award and has been listed on Top Ten Doctors and Castle Connolly Top Doctors.
Manhattan Cardiology is an accredited testing facility with in-house state-of-the-art equipment. So you stay here for screenings, which saves you time and enables us to get results faster.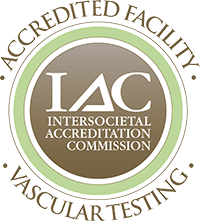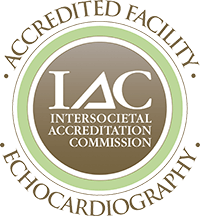 Working closely with Dr. Segal, our team of cardiologists and staff are a careful selection of some of the most skilled and experienced doctors in the country. We offer holistic heart health services that surpass global standards.
Why Heart Care?
Cardiovascular disease is the leading cause of death worldwide and is oftentimes preventable. Early detection of cardiovascular disease and risk modification can be the difference between life and death. At Manhattan Cardiology we provide the most innovative and thorough care to our patients to help prevent cardiac events and to prolong life.
What Makes Manhattan Cardiology Different From Other Practices?
At Manhattan Cardiology patients are provided with the highest quality care due to our excellent doctors, physician assistants, nurse practitioners, medical assistants, sonographers, and support staff. We customize care for each patient and perform testing on-site allowing our patients to receive same-day results. We spend ample time with our patients explaining their medical needs and leave no questions unanswered.
The Manhattan Cardiology Treatment Process
Our team takes a collaborative approach to make sure no stone is left unturned. We use every detail including the patient's history, physical exam, cardiovascular test results and lab results to formulate our treatment plans. At Manhattan Cardiology we discuss each case as a team to ensure each patient is provided with the highest quality and most innovative care.
What To Expect When You Arrive
You will be greeted by our secretaries and then taken to your private exam room where the medical assistant will take your blood pressure, measure your pulse and oxygen level and perform an ECG. The physician assistant or nurse practitioner will then perform a thorough history and physical exam and order any necessary cardiovascular tests. If an ultrasound is ordered a sonographer will perform the test on the spot and the PA or NP will review the results with you in detail right after the test is done. The PA/NP will then formulate a plan with the Cardiologist. The team will then review the plan with you and provide you with detailed instructions.
Typical Follow Up For a Patient
Patients have the option of in person or virtual follow up depending on your condition and what your medical provider feels is most appropriate for you. Our practice prides itself on continuity of care and our providers will be well versed in your medical history and will provide customized care to best fit your needs.
Why Is Manhattan Cardiology The Best?
Providers who care- Our providers are friendly, approachable and highly skilled making the patient experience unparalleled.
Results on the spot- Most cardiovascular testing is done on site and most test results are provided instantaneously by our health care providers.
Accessibility – We have 3 locations in Manhattan making care accessible and convenient for you. We provide virtual services as well.
Visit us today at our offices in Midtown Manhattan in New York City. Stop worrying, find your peace of mind, and start living the best years of your life. Schedule an appointment online with Manhattan Cardiology.