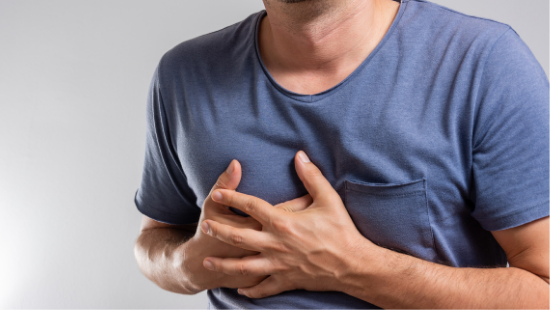 Myocarditis is an inflammation of the heart muscle which reduces our heart's ability to pump. Severe myocarditis can lead to serious health problems like arrhythmias, heart failure, and sudden cardiac death.
Contracting a virus, such as COVID, is a risk factor for developing myocarditis. Watch this video of Dr. Jossef Amirian, our Director of Vascular Disease, discussing this disease and its threat to athletes that are recovering from COVID.

If you had a virus or tested positive for COVID, look out for myocarditis symptoms such as irregular heart beat, shortness of breath, swelling in the legs, and fatigue.
We also recommend a heart screening with a full evaluation if you have had COVID. This is to assess any damage that may have been done to your heart.