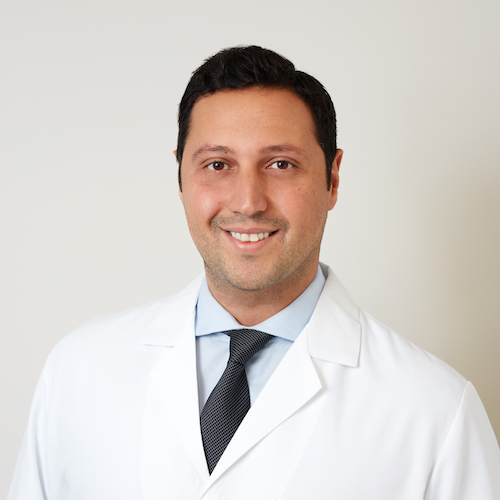 About Dr. Jossef Amirian
Jossef Amirian, M.D., F.A.C.C., F.A.S.E., C.B.N.C., R.P.V.I. is a compassionate and detail oriented Board Certified Cardiologist. Dr. Amirian is dedicated to the diagnosis and treatment of all aspects of cardiology with a particular interest in heart disease, preventative health, cardiovascular imaging and peripheral vascular disease.
Dr. Jossef Amirian has been awarded several honors and distinctions. His credentials include board certifications within the fields of Nuclear Cardiology by the American Society of Nuclear Cardiology (ASNC), Echocardiography by the National Board of Echocardiography (NBE), Vascular Interpretation by the American Registry for Diagnostic Medical Sonography (ARDMS), in addition to board certifications in General Cardiology and Internal Medicine by the American Board of Internal Medicine (ABIM).
Dr. Amirian completed his internal medicine residency training at North Shore University Hospital and Long Island Jewish Medical Center and his cardiovascular fellowship at Beth Israel Medical Center. Dr. Amirian subsequently completed his advanced sub-specialty cardiology fellowship at The Mount Sinai Hospital. After completing his training at The Mount Sinai Hospital, Dr. Amirian joined Manhattan Cardiology.
Dr. Amirian served as Vice President of the American Heart Association Fellows Society of New York and was a recipient of the North Shore LIJ Clinical Science Award and the Lawrence Scherr Scholarly Activity Award.
Dr. Jossef Amirian has authored several book chapters and has numerous research publications in various nationally recognized journals including The Journal of Nuclear Cardiology and The Journal of the American College of Cardiology Cardiovascular Interventions.
Dr. Amirian has a special interest in cholesterol management and has authored several papers regarding best practices for the treatment of dyslipidemia and the use of novel lipid lowering agents. In addition, Dr. Amirian has focused on intra-coronary imaging specifically with optical coherence tomography to better understand coronary artery pathologies. He has presented his work at national and regional conferences.
Dr. Amirian is committed to providing state-of-the-art individualized high-quality care to each patient he sees at Manhattan Cardiology.