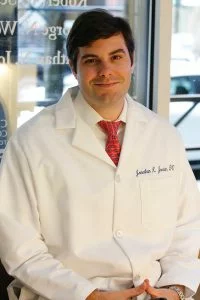 Our team of experts is growing at Manhattan Cardio. Get to know Dr. Jonathan N. Jordan, DO, FACC, RPVI.
Dr. Jordan is Board Certified in Cardiology and earned his D.O. at New York College of Osteopathic Medicine. He did his Fellowship and Chief Fellowship in Cardiology at Tampa Bay Heart Institute and Fellowship in Cardiology-Oncology at Memorial Sloan-Kettering Cancer Center. He completed his internship and medical residency at Lenox Hill Hospital, New York, where he was also highly recognized in his field and awarded "Outstanding Resident of the Year" in 2012.
Dr. Jordan's practice focuses on wellness and prevention of cardiovascular disease by gaining a deeper understanding of his patient's lifestyle and environment. With his specialized knowledge in cardiovascular medicine combined with the latest advances in medical technology, he offers patients the most comprehensive care available in medicine today. He is Board Certified in Adult Echocardiography, Clinical Lipidology and Internal Medicine.
Dr. Jordan also studied Chinese while in school, loves to cook gourmet dishes, and spend time with his family.
Get to know the rest of our brilliant team of experts by visiting our website.