Stroke Screening | New York
A stroke is a rapid loss of brain function due to a disrupted blood supply to the brain, most likely caused by a blockage or leakage of blood.
When you have a stroke, your brain is unable to function. Often, you can't move one or more limbs on one side of the body, your ability to understand or formulate speech is drastically lowered, and even your eyesight may worsen on one side. To help potential avoid suffering a stroke our board certified cardiologists are specialized in stroke screening. 
A stroke is a medical emergency and can cause permanent brain damage, complications, and even lead to death. It is the leading cause of adult disability in the United States and Europe and the second leading cause of death worldwide. The warning signs of a stroke must not be ignored.
What is stroke screening?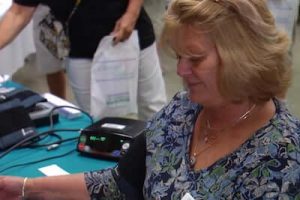 Stroke screening helps identify any warning signs early to prevent the stroke. When done inappropriately—such as through ultrasound testing—stroke screening could bring back false positives or negatives.
That's why it's important to go to a reputable doctor for the screening. At Manhattan Cardiology, we not only let you know the kinds of tests we conduct, but also advise you on the most appropriate tests at any time.
Some of the most common risk factors for a stroke include:
Diabetes

High cholesterol or Carotid Artery Disease

Family history of stroke or heart disease

Recent mini-stroke or stroke

Atrial fibrillation ("racing" heartbeat)
What is Atrial Fibrillation?
Atrial fibrillation is an irregular and unusually fast heartbeat that can cause a blood clot leading to stroke or heart failure. Some of the signs of atrial fibrillation include weakness, dizziness and fatigue. However, many people don't feel any symptoms.
At Manhattan Cardiology, screening begins with an Electrocardiogram (ECG), a Holter Monitor and an Echocardiogram. The results are used to determine whether the irregular heartbeat is in fact atrial fibrillation, and if so, how to treat it.
How to prevent a stroke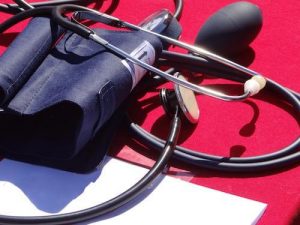 In addition to stroke screening, we advise you on how to prevent a stroke from happening in the first place. Below are some of the best prevention measures for strokes, which you and your loved ones can start implementing today:
Watch your blood pressure:

Keep your blood pressure at 120/80, at most. 140/90 may be a more appropriate goal for some people.
To do this: Reduce the amount of daily salt intake to about one teaspoon; avoid eating high-cholesterol foods; eat fruits, vegetables, low-fat dairy and whole grains; exercise for at least 30 minutes daily; and quit smoking.
Check your weight:

Aim for and maintain a Body Mass Index (BMI) of 25, at most.
To do this: Eat 1,500 to 2,000 calories per day, depending on your BMI and activity level; make activity part of your daily life.
Drink moderately:

Drink a maximum of one glass of alcohol per day.
Watch your portions. Standard-sized drink portions are: 5-ounce glass for wine, 12-ounce bottle of beer, and 1.5-ounces of hard liquor.
Treat diabetes:

Control your blood sugar levels.
Your doctor will direct you on how to monitor your blood sugar. To maintain the recommended range, diet, exercise and always take your medicine.
Treat atrial fibrillation:

If you have it, get it treated.
If you experience shortness of breath, go see a doctor for stroke screening. Your doctor will guide you on next steps.
At Manhattan Cardiology, we take our time to carefully choose between different screening methods to determine your level of risk for stroke and then diagnose and advise accordingly.
Schedule Your Appointment Today