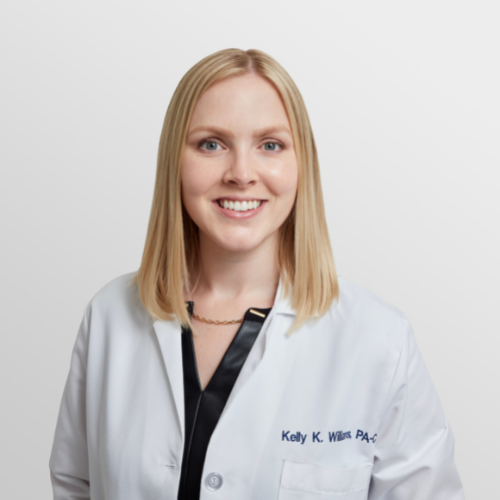 Kelly Williams is a board certified Physician Assistant who earned her M.S. in PA Studies from Pace University and her B.S. in Nutrition from the University of Minnesota. Kelly is a member of the American Academy of Physician Assistants and New York State Society of Physician Assistants, and is certified in Advanced Cardiac Life Support.
Prior to working at Manhattan Cardiology, Kelly spent time as a private nutrition consultant. It was during this time that she developed a passion for preventative care.
In her free time, Kelly enjoys running, reading, creating new recipes in her kitchen, and spending time with her cat and loved ones.